According to an announcement by Google, a new feature is rolling out that, before clicking on a search result, Google will communicate more information about that search result snippet that they are looking at. This "about this result" box can be triggered when tapping on the three little dots on the top right corner o the search result snippet.
According to Google:
"Starting today, next to most results on Google, you'll begin to see a menu icon that you can tap to learn more about the result or feature and where the information is coming from. With this additional context, you can make a more informed decision about the sites you may want to visit and what results will be most useful for you."
They also stated that:
"When available, you'll see a description of the website from Wikipedia, which provides free, reliable information about tens of millions of sites on the web. Based on Wikipedia's open editing model, which relies on thousands of global volunteers to add content, these descriptions will provide the most up-to-date verified and sourced information available on Wikipedia about the site. If it's a site you haven't heard of before, that additional information can give you context or peace of mind, especially if you're looking for something important, like health or financial information."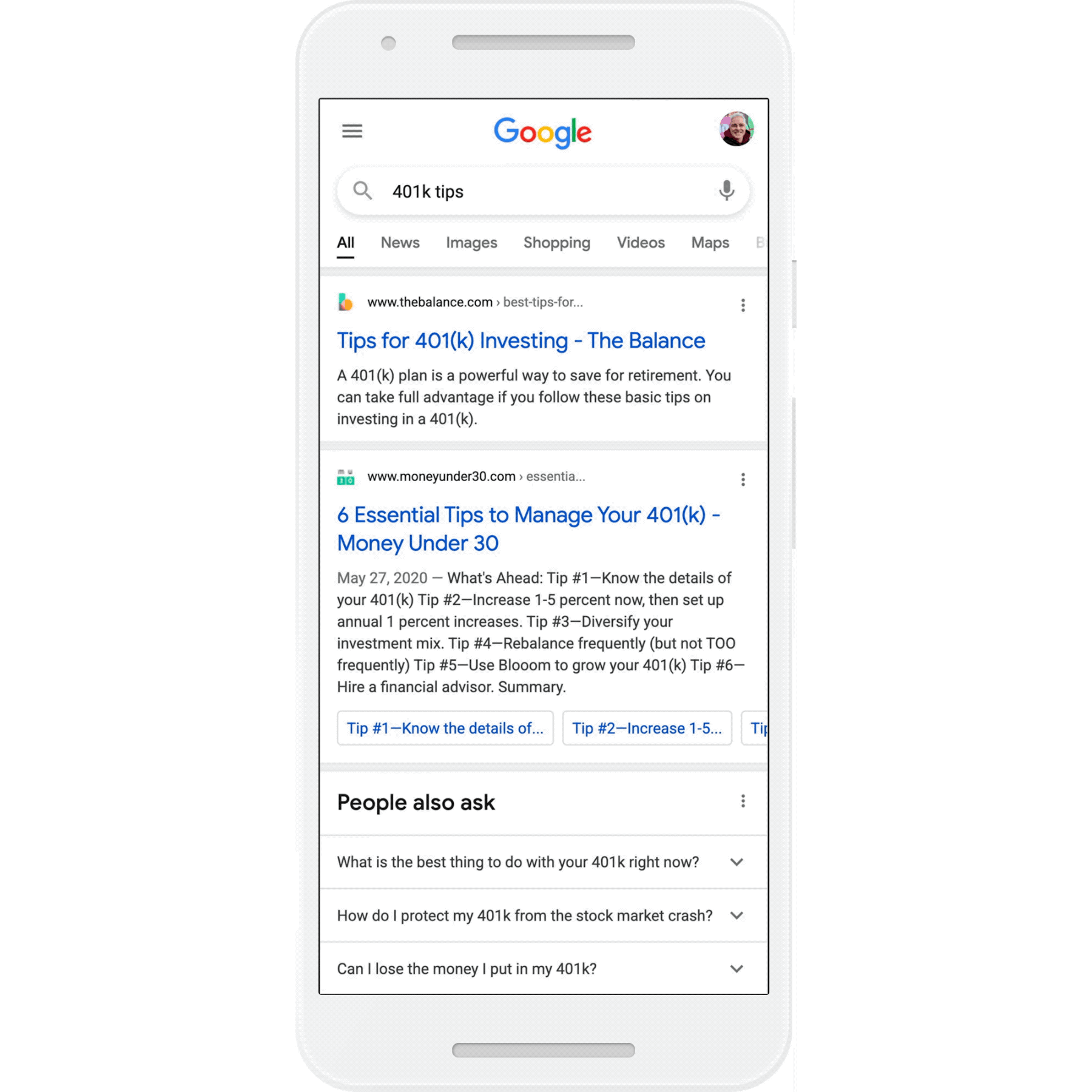 Basically, this result feature lets searchers learn more about the search result or search feature they are interested in clicking on. The searcher will learn where the information is coming from, allowing them to understand if they can trust this site.
This feature began rolling out on February 1, 2021 and will be in English in the US search results on mobile web, desktop and Android Google app.
Source – Google Keyword and Search Engine Land