1In the WhatConverts profile you are setting up the Everest form in, click "Tracking" from the top menu and select "Forms" then "Web Forms".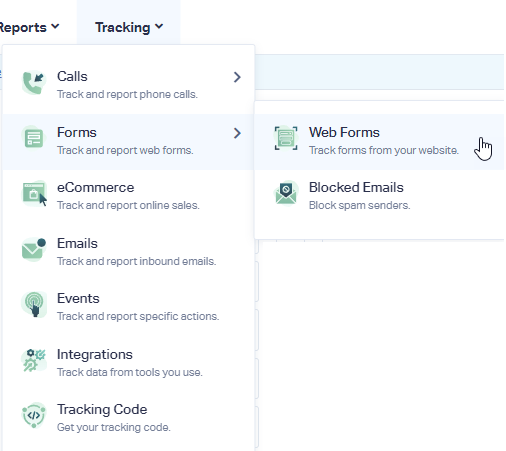 2Click the "Add Web Form" button, select "Manual Setup".
3Give your form a name, select Attribute Type "Class". For the Attribute Type Value, enter everest-form. Click the "Finish" button.
4Go to the page your form is located on and submit a test form. Go back to your WhatConverts profile. Select "Leads" from the top menu. Scroll down to the Lead Manager. You should see your test form submission in the list.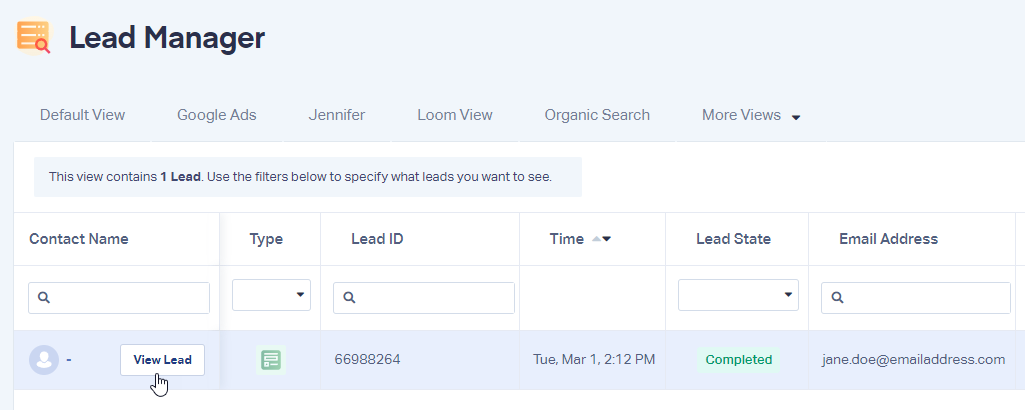 To review the full Lead Details for the submission, including all of the form input data. Click "View Lead" as shown in the image above.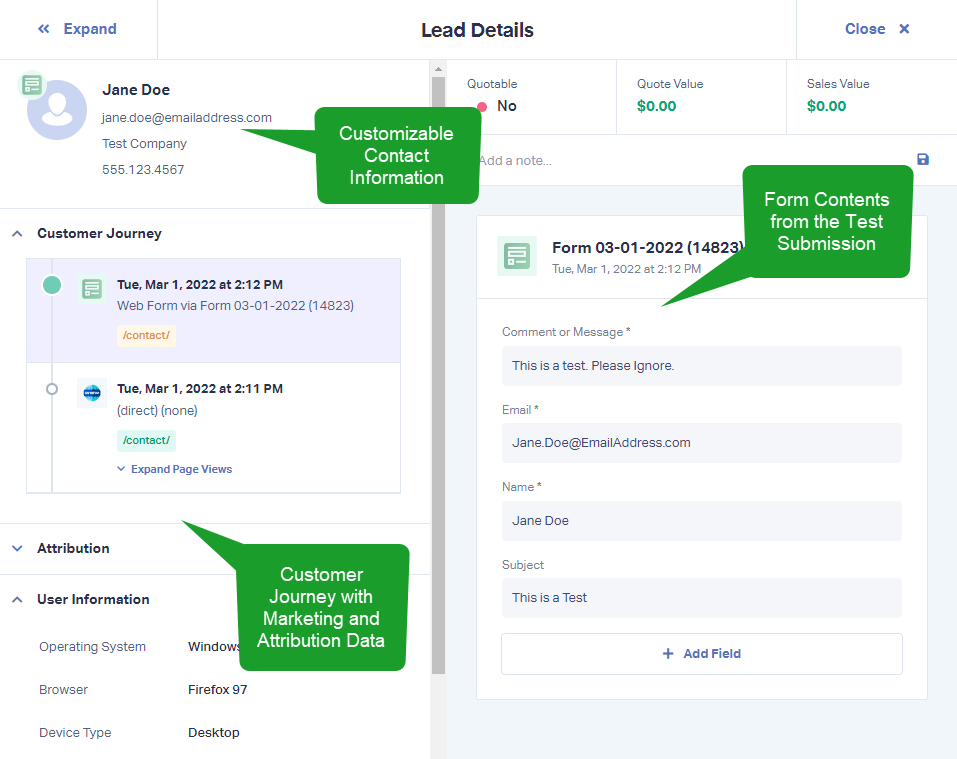 If you have any questions, please contact us here: Contact WhatConverts Support or email support@whatconverts.com
In the event that the Form Finder cannot find the Everest Form on your site, you can add the form manually to track. To add a form manually for form tracking, select the "Tracking" left side menu item, then "Web Forms". Click "Add Web Forms". Click "Advanced Integration".

1Name your form. For this example, we'll use the name Everest form.
Change the Attribute Type to "Class".
For Attribute Type Value, type or paste everest-form. Make sure your form is set up as shown below:

Click "Add".
2Test your web form to make sure it's working properly. Navigate to the form page on your website and send a test submission.
3Go to your WhatConverts dashboard; find the lead near the top row and click the "View Lead Details" eye symbol. You will see your test submission.