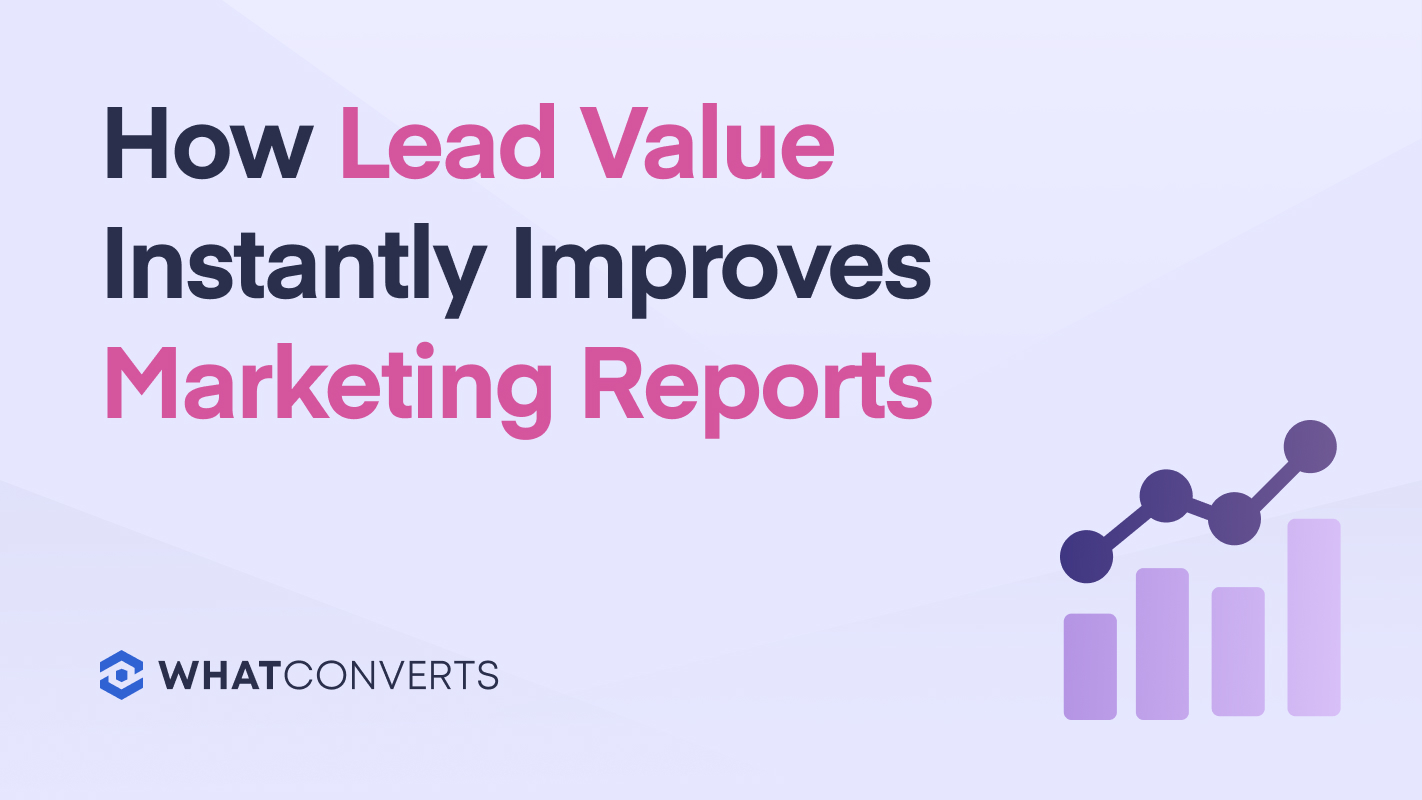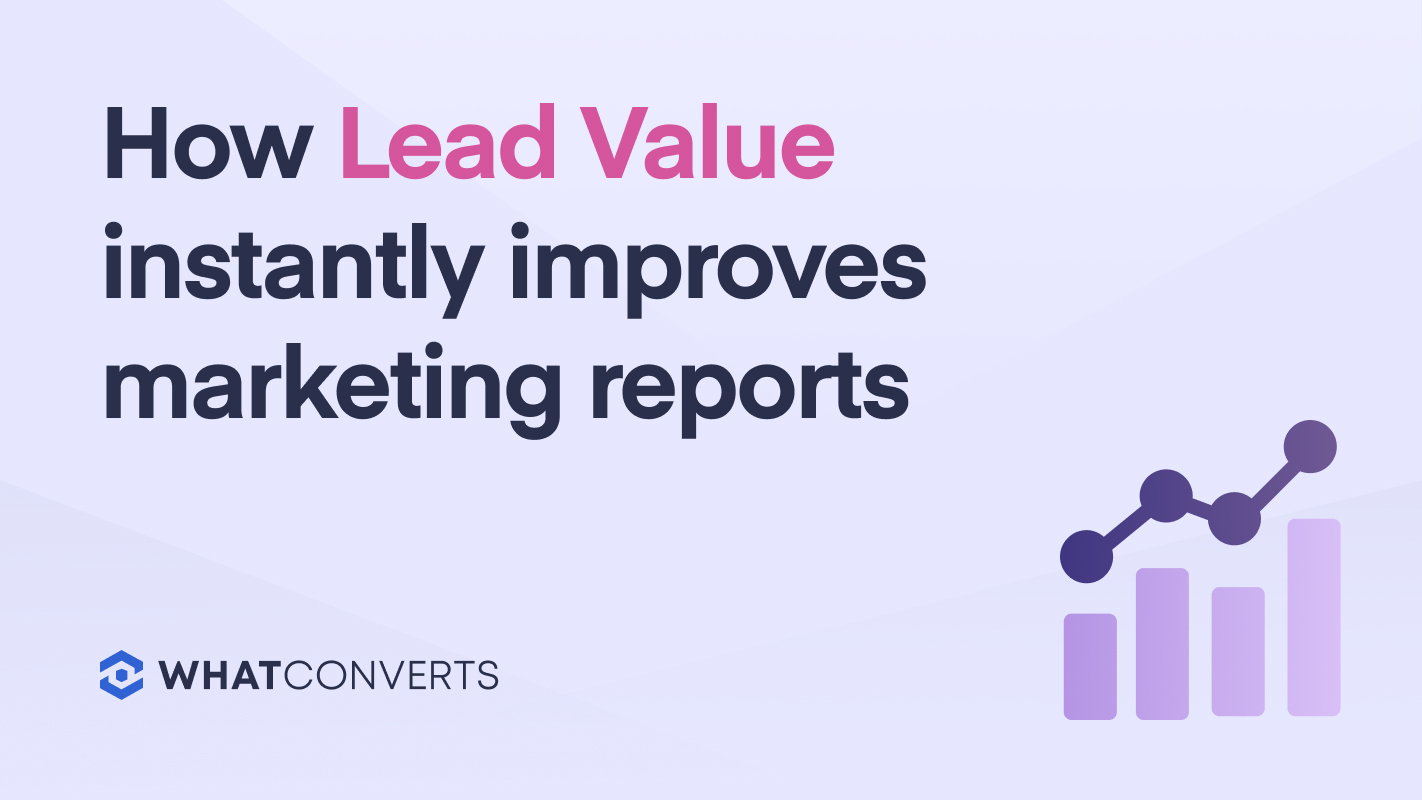 Analytics and lead tracking reveal a big chunk of your marketing picture, but not the whole thing. To understand your marketing effectiveness in terms of sales, you must account for lead value.
Money talks, which is why sales value is such an effective measurement tool for proving the value of each marketing campaign.
Below, we reveal four reasons marketers can improve their output by incorporating sales data.
Too many marketers are blindfolded to sales data
Every month, agencies create marketing reports to show the results they're generating for clients. Those reports often show marketing metrics" like website traffic, visitors, and page views. The problem is clients are often unimpressed with metrics like website traffic; how can they justify marketing spend when reports have nothing to do with sales? There's a disconnect between marketing metrics and sales metrics. Just as your whole business uses team collaboration tools, your whole business must be able to understand reports.
What if marketing reports contained more relevant data? By capturing every lead, including phone calls, you can see which leads came from each marketing channel. Most people understand that leads directly fuel sales.
Tying leads to sales gives you the ability to measure Cost Per Lead (CPL) and marketing ROI. However, marketing teams need to be able to access sales data for this to work. Research has shown that business with tightly aligned marketing and sales teams close 38% more deals. Ultimately, many marketers are still blindfolded to actual sales figures. There is a data wall; marketers simply have no idea of the actual business value their marketing generates.
Companies measure success in sales
For almost every company, success is defined by sales, revenue, profit and loss. There is a huge chasm between marketing spend and actual sales. A business owner needs to know that if she spends $10,000 on a campaign, she'll receive enough sales to cover the marketing costs and make a healthy profit.
Marketers need to know if a campaign performed well, learn from it and improve. If a campaign doesn't generate enough sales to justify spend, marketers need to know that and not repeat the mistake. If a campaign is generating healthy sales, marketers need to know that so they can double down on what's working.
Both business owners and marketing teams need to tie marketing spend to leads, quotes, and actual sales.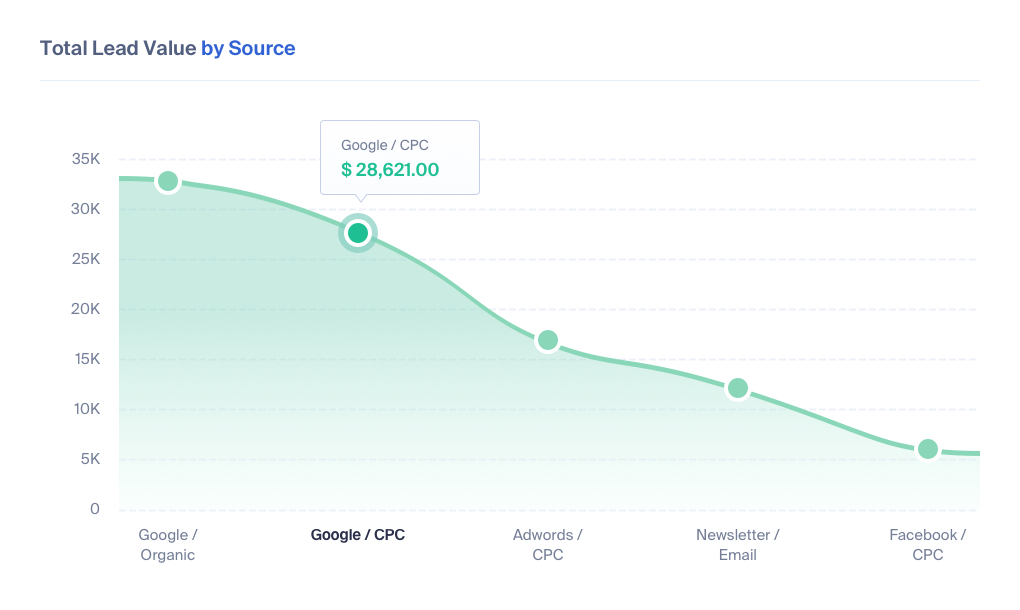 Lead value will always be important
Marketing metrics lose their shine as they age, but sales value never gets old. With reports like the one above, it's easy to identify your most profitable marketing campaigns.
Metrics like cost-per-click, page views, and bounce-rate are important, but they are in constant flux in terms of importance. Focus your reports on things that don't change. Sales, revenue, profit and loss were important to businesses 40 years ago and will still be important 40 years from now.
That's why we built WhatConverts
WhatConverts tracks all marketing leads that come via phone calls, web forms, web chats and eCommerce transactions. Adding business value to each lead, WhatConverts ties marketing to sales to give you a complete marketing picture.